Fresh yuzu from Japan
The yuzu fruit (Citrus junos) or Japanese lemon is typical of Japan. However, from a historical perspective it probably originates from Korea and/or China. The areas where it's cultivated in Japan are to be found in the extreme south of the country on the islands of Shikoku and Kyushu.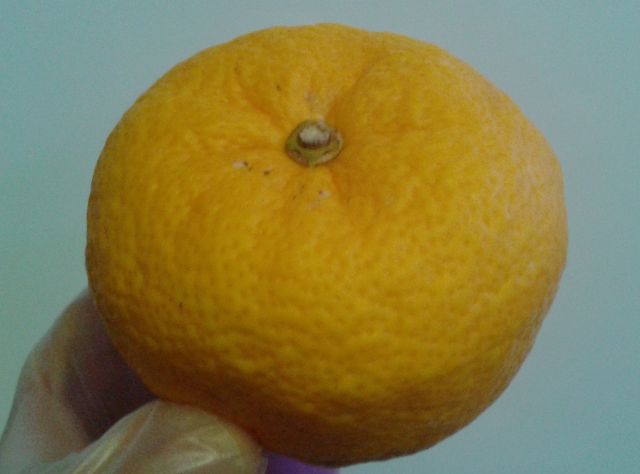 The aroma of a fresh yuzu is unmistakeable, and in no way comparable to a lemon. The zest and juice are used in Japan, and one should point out here that the peel as well as the flesh has to be squeezed in order to obtain the typical yuzu aroma.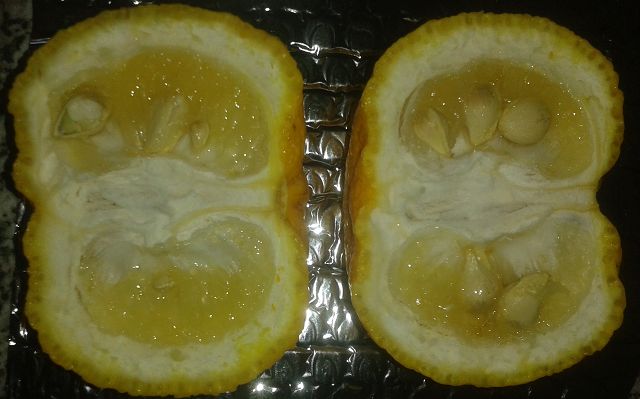 Each yuzu fruit contains only a few drops of juice, which is why processed yuzu juice is relatively expensive.
Processed yuzu juices are generally pasteurised, and can thus be stored at room temperature.
However, the processed yuzu juice has a flavour which is quite dissimilar to that of a fresh yuzu.
There are almost no limits to the way it can be used in cooking.
Yuzu not only adds a special touch of class to sauces, desserts or Asian cuisine, but is also wonderful in cocktails.
A blend of yuzu juice, soy sauce and mirin is very popular as a dressing, and it's also worth combining it with miso.
There's currently a craze in Japan's more upmarket restaurants for a non-alcoholic yuzu drink where freshly squeezed yuzu juice is mixed with sugar/honey and diluted with mineral water. It's served with ice and mint leaves, and is simply delicious and marvellously refreshing.
Fresh yuzus or unpasteurised yuzu juice which has to be chilled (but comes closest to the fresh yuzu) can be obtained from AgroDirect and/or our wholesale partners.