About Wasabi
AgroDirect's 'wasabi' product line represents premium quality that's characterised by its freshness and naturalness.
We offer only the very best freshly harvested Wasabi japonica. The wasabi is regularly flown in via chilled express air freight, direct from the respective grower. The producers who collaborate with us mostly cultivate the wasabi in accordance with age-old tradition (standing in water), and it's picked by hand.
Our freshly harvested wasabi is sourced from the world's most exclusive areas of cultivation:
Western North America

Southern Australia

The northern part of South Korea

The south of Japan
Wasabi – or more accurately Wasabi japonica – is a member of the Brassicaceae family, which includes cabbages, horseradish and mustard, and from a botanical perspective it typically grows as a perennial.
Wasabi japonica needs very specialised vegetation in order to thrive. The leaves, stems and root are edible. The latter can grow to between 5 and 25 cm long, and reach a diameter of up to 5 cm.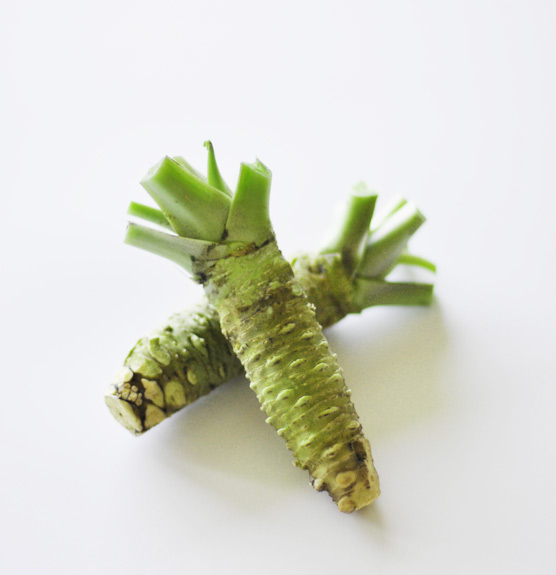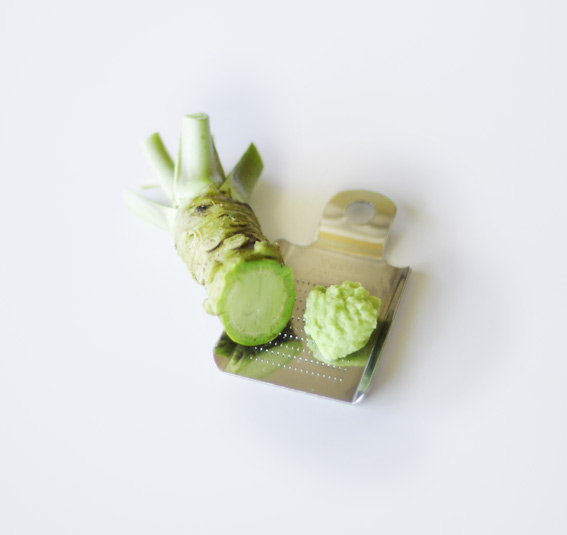 Click on the 'Cultivation' button in the menu bar to learn more about this very special plant.
We also offer a wide variety of accessories which are inextricably linked to the use of wasabi.