The art of cultivating Wasabi japonica
From a historical perspective, the cultivation of Wasabi japonica can be traced back to the 1st Century AD. Wasabi was introduced into what we now call Taiwan in 1914 (Taiwan was at that time still a Japanese colony). A first attempt to cultivate wasabi at different latitudes was made in the North-Western USA at the beginning of the 20th century – but it came to nothing.
The sushi boom in the western world has meant that the demand for fresh wasabi has grown exponentially over the last 30 years. This led to a constant shortfall, which was associated with high market prices for fresh wasabi.
Private investors (including venture capitalists) were identified, the aim being to commercialise the cultivation of wasabi in countries other than Japan.
There are currently only a handful of wasabi farms outside of Japan.
It takes approximately 3 years from the planting of the wasabi before it can be harvested. The individual mature plants are harvested by hand and marketed in various sizes.
When it comes to the varieties of wasabi, a distinction is made between oka (field wasabi) and sawa (semi-aquatic wasabi).
Oka wasabi is of inferior quality, and is mainly used for industrial processing. Oka wasabi is inedible in its natural state.
Freshwater wasabi has the highest quality and the most intense flavour, and is used in the kitchen and at the table.

(Picture: Freshwater wasabi) (Picture: Wasabi seedlings)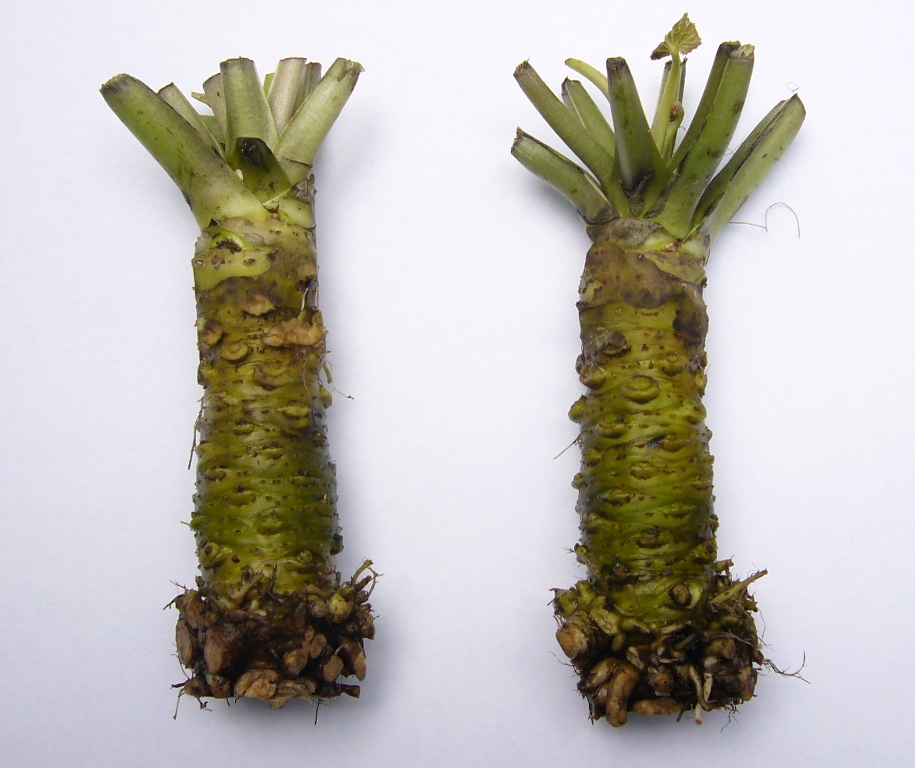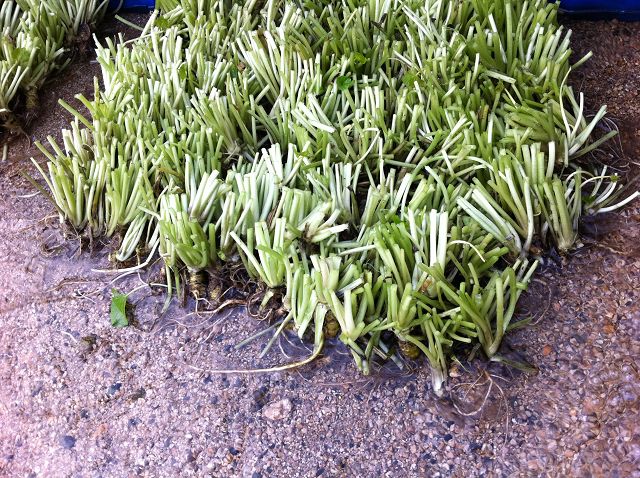 Selection is subject to rigorous criteria: only just under 70% of the wasabi that's grown makes it to the market for fresh wasabi.
In order to thrive properly, Wasabi japonica grown according to the sawa method of cultivation (i.e. standing in water) needs a specific mixture of water and nutrients.
The cool waters of pure mountain streams are ideally suited to this. The temperature of the water must be kept at between 10 and 12 degrees centigrade throughout the year. The water must also manifest an extremely high percentage of oxygen and be totally pure, i.e. free of any kind of pollutants.
Further prerequisites for growth include all-year temperatures of 8 to 18 degrees centigrade and considerable ambient humidity, especially during the summer months – this prevents rapid withering of the leaves. Regular rainfall is essential, and direct sunlight should be avoided during specific growth phases.

(Picture: Freshly harvested daruma- wasabi)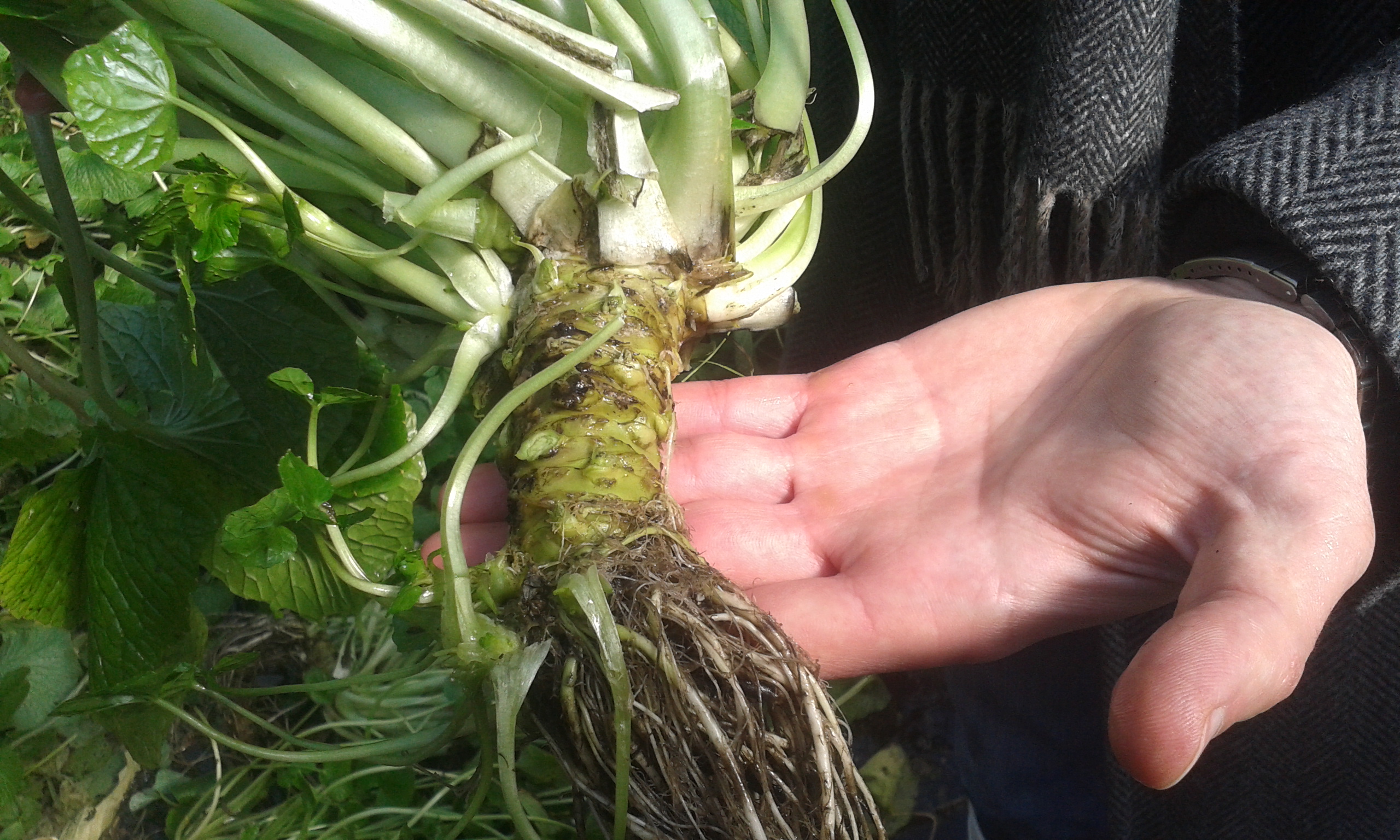 Please note:
The Japanese believe that wasabi has specific health-promoting qualities thanks to its composition and the isothiocyanates it contains. This is why genuine wasabi is also used in traditional Japanese medicine.