Fresh matsutake mushrooms
The matsutake mushroom (Tricholoma matsutake) is native to Japan, where it has been prized in the kitchen for over 1000 years. It's extremely rare, is only found in the wild, and cannot be cultivated. Fresh matsutake mushrooms are also offered as a gift in Japan as a token of appreciation.
Market prices are relatively high, and are extremely volatile during the season.
The matsutake mushroom is generally to be found under 25-70 year-old Japanese red pines.
The matsutake mushrooms that grow in Japan are brown. These mushrooms also grow on the west coast of North America, primarily in the forests of Canada. This type of matsutake is a lighter colour, although its flavour is very similar to the brown Asian matsutake.
(Picture: Asian matsutake mushrooms)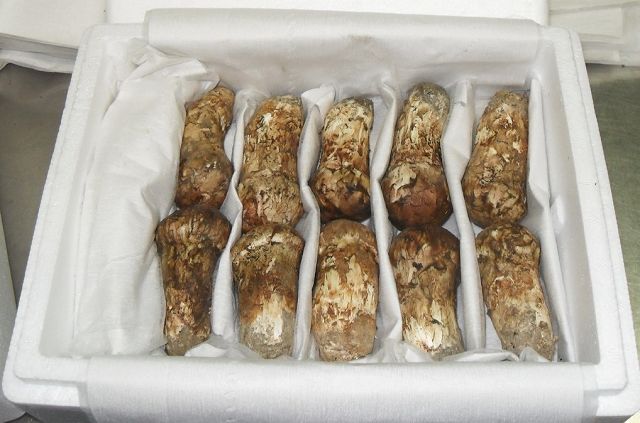 The North American matsutake mushrooms are firmer, so they also keep for longer.
(Picture: North American matsutake mushrooms)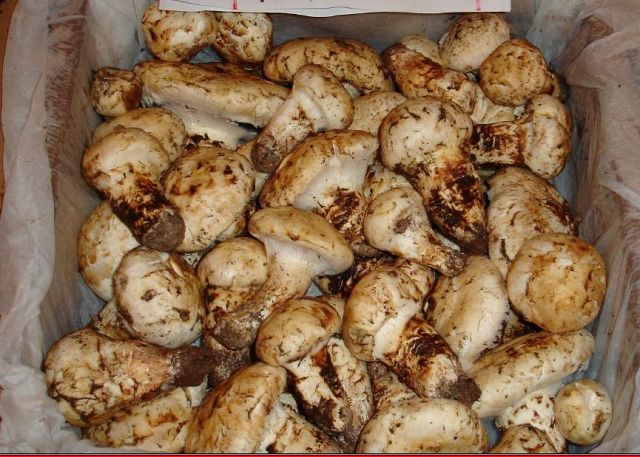 The mushrooms are also classified in accordance with their quality. Grade 1 means the cap is still completely closed, so mushrooms like this will keep for at least 10 days after delivery if they're stored correctly.
The mushrooms give off a very intense aroma, which means they're easy to identify and any risk of mistaking them for something else is virtually excluded.
The flavour of fresh matsutake mushrooms is like nothing else you've ever tried: savoury with a hint of pine, combined with a cinnamon-like aroma.